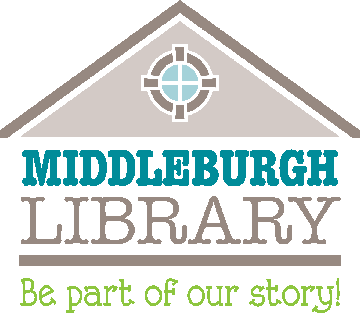 Hours of Operation:


Monday: 1:30 - 8:00
Tuesday: 10:00 - 8:00
Wednesday: 10:00 - 5:00
Thursday: 10:00 - 8:00
Friday: Closed
Saturday: 9:00 - 2:00
Sunday: Closed

Creativebug



You're more creative than you think!
Use your Middleburgh Library card and PIN to enjoy unlimited access to thousands of online art and craft classes available at Creativebug. Videos are produced by renowned artists and creative experts. You'll also find downloadable patterns, templates and recipes. Watch classes anytime, anywhere. Classes never expire, you can start and stop projects at your own pace. No pressure, just possibilities!
​
Don't have a library card?
Click here to apply online for a library card - it's free! Your pin in the last four digits of the telephone number you used to open your account. If you have trouble, call the library at (518) 827-5142 for assistance.
​
How do I access CreativeBug?
Getting started is easy! To ensure you benefit from the Library's free access, be sure to sign up for CreativeBug through our website. To sign up, click the Log In button. When prompted, simply enter your library card number and PIN to create an account and start learning.
​
How much does CreativeBug access cost?
While CreativeBug access normally costs money, The Middleburgh Library is offering it for free through a special partnership. All you need to get FREE access to CreativeBug's wealth of inspiration and knowledge is your library card.
​
Can I access CreativeBug from home?
You can access CreativeBug from anywhere you have a computer, phone or device, speakers, and an internet connection. Just make sure to start your visit through the Middleburgh Library website to get free access.
​
Are classes timed?
The great thing about CreativeBug is that you can work at your own pace and around your schedule.