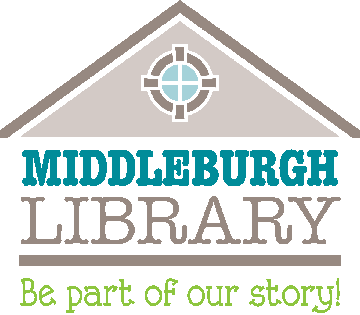 Hours of Operation:


Monday: 1:30 - 8:00
Tuesday: 10:00 - 8:00
Wednesday: 10:00 - 5:00
Thursday: 10:00 - 8:00
Friday: Closed
Saturday: 9:00 - 2:00
Sunday: Closed

Concerts,films,
discussions,games,
workshops,classes - there's so much to do at Library. Let us help you find the things you're interested in!
.
The quickest way to find out what's happening at the library is to check out our Event Calendar.
Create a Personalized List of Events: Add events of interest to you and view your list at any time by clicking on View My Events from the events listing or calendar.
Other Ways to Stay Informed: Subscribe to our RSS feed for a constant update of events or subscribe to our email list to have monthly programming delivered to your inbox!
Ongoing Programming for Adults:
Our regular book discussion happens on the third Thursday of the month. We read varied and interesting selections based on participant's interests. Take a look at the book we're currently reading here, and pick up a copy at the Help Desk - no registration required!
Get ready for some fun and some good old fashioned social interaction! Adult Board Gaming Nights bring together a diverse group of people, playing a wide selection of games. This group usually meets twice a month on Saturdays from 3:00-10:00. Please see our Event Calendar for actual dates and times. No registration required.
These friendly ladies (men are welcome, but we haven't seen any yet!) knit and crochet, embroider and quilt, and more. You can learn a new skill here or share your own special talents with others - or just craft in the company of friends. Drop in anytime! No registration required.
In the Fall and the Spring, join us for our Wednesday Matinee - a showing of recently released films at 1:00. Free popcorn and no registration required. Please see the Event Calendar for the schedule of fims.
One of our most popular programs, Dinner & a Movie brings together great film, food and friends. The library provides pizza and drinks and participants bring a dessert or snack to share as we watch a recent movie release. Registration is required and space is limited. See the Event Calendar for a schedule of films and to register online.
Every Tuesday afternoon at 1:00 a spirited group of people get together in the Community Room to play Mahjong. Don't know how to play? No problem! They will teach you how. No registration required.