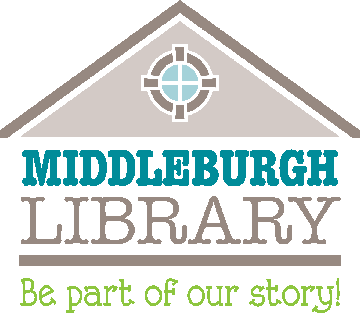 Hours of Operation:


Monday: 1:30 - 8:00
Tuesday: 10:00 - 8:00
Wednesday: 10:00 - 5:00
Thursday: 10:00 - 8:00
Friday: Closed
Saturday: 9:00 - 2:00
Sunday: Closed

The Historic Dr. Best House and Medical Museum
The Best House, which is located at 1568 Clauverwie Road in Middleburgh, New York, served as home and office to two generations of country doctors over a period of 100 years. Dedicated to his community, Dr. Christopher S. Best was a founder of the Middleburgh Telephone Company in 1897, and served as its president until his death in December 1934. He was the last president of the Middleburgh & Schoharie Railroad.
His son, Dr. Duncan L. Best, joined him in his medical practice in 1932 and continued in his office until 1986. Duncan, who was also very dedicated to his community, bequeathed the family home to the Middleburgh Library in 1991. It was his wish that the office be preserved and kept open to the public as a medical exhibit.
The Board of Trustees investigated the possibility of moving the library to the house on Clauverwie, however, it was determined that the property was not suitable and plans were abandoned. Instead, a team of dedicated volunteers from the Library Board of Trustees, the Rotary and The Century Club worked tireslessly to clean and organize the contents of the home and make needed repairs. The house was open to the public beginning in 1992 with guided tours provided by our friends from the Century Club. A volunteer director, Anne Doerge, oversaw the day to day operation of the house and served in her position from 1992 until her retirement in 2010.
As stewards of the home and it's collections, the Middleburgh Library Association desires to perserve this community treasure for future generations. The Dr. Best House subsists solely on your donations and a small bequest that was left from Duncan's estate for it's preservation. A volunteer Director and a Best House Advisory Board assist the Library Association in overseeing the future of this historic home.
Visit



Memorial Day thru Labor Day

Sunday 1-4

Tours also by appointment:
Contact 518-827-7200 or drbestmuseum@gmail.com
Monetary donations are always greatly appreciated by the Best House and go to preseve the integrity of the buildings and the collections. You may mail a donation to the Middleburgh Library, clearly stating that it is intended for the Dr. Best House. The address is:
​
Middleburgh Library
323 Main Street
Middleburgh, NY 12122
If you would like to volunteer to be one of our docents or volunteer in some other capacity for the Best House Museum, please fill out this form and drop it off at the Middleburgh Library or email it to drbestmuseum@gmail.com.