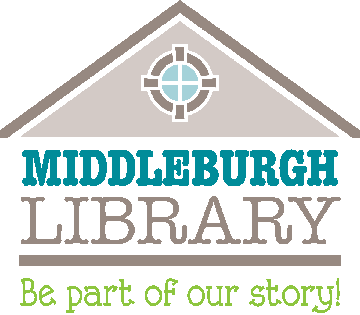 Hours of Operation:


Monday: 1:30 - 8:00
Tuesday: 10:00 - 8:00
Wednesday: 10:00 - 5:00
Thursday: 10:00 - 8:00
Friday: Closed
Saturday: 9:00 - 2:00
Sunday: Closed

Employment
Available jobs at the Library are posted in the Current Positions section below. Please note that we do not accept applications, résumés, cover letters, etc., unless applicants are applying for a specific open position.
Selection Process
After the closing date on the position announcement, all applications submitted by the closing deadline are screened to determine the most qualified candidates. These candidates will be contacted for an interview. Due to the large number of applications normally received, it is not possible to interview every qualified applicant. We understand that it can be frustrating for those who do not receive an interview. However, each applicant has the opportunity to submit all appropriate written information with the application.
Interviews
Interviews with the director are scheduled to give selected applicants the opportunity to personally present their abilities and experience.
Final Selection
Those applicants who apply for a specific open position will be informed by mail after a selection has been made. Applicants are welcome to call to inquire on the status of any open position.
​
Current Open Positions:
​
Help wanted: Part – time Library Clerk
Job Description:
The Middleburgh Library seeks an enthusiastic public services desk clerk who is excited at the opportunity to work at our busy Main Street Library. The individual in this position must enjoy working with people of all ages, have excellent customer service skills, possess great attention to detail and have a good sense of humor! As part of our team, the Part – time library clerk must be reliable, flexible and have a good work ethic.
Rate of pay starts at $13.20 and includes paid training
Schedule: 8 to 13 hours per week including day, evening and weekend hours.
Benefits: Paid holidays and sick time.
The Part – time Library Clerk:
Will provide routine library clerical duties necessary for the proper organization and distribution of library materials and other library work as required.
Provides direct service to adults and children at the public service desk.

Assists patrons in using computers, fax and copy equipment.

Issues library cards.

Assists patrons with downloading e-books and audio books.

Handles money for fines and fees

Processes new material to be put on the library shelves.

Puts away books and other library material and keeps shelves organized.
Minimum Qualifications:
High School diploma or equivalent.

Two years of clerical experience working with the public in a customer service capacity, preferably in a library.

Knowledge of computers, copiers, printers and fax machines.

Familiarity with libraries and knowledge of popular literature trends is preferred.

References are required.
Review of applicants will begin on November 29th. Please send a resume and cover letter including a list of references to:
Director: Middleburgh Library
323 Main Street
PO Box 670
Middleburgh, NY 12122
Or email the Director at tpavoldi@sals.edu