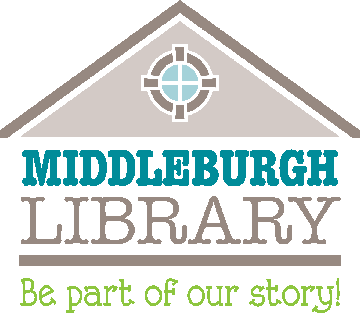 Hours of Operation:


Monday: 1:30 - 8:00
Tuesday: 10:00 - 8:00
Wednesday: 10:00 - 5:00
Thursday: 10:00 - 8:00
Friday: Closed
Saturday: 9:00 - 2:00
Sunday: Closed

​
View the 2023 proposed budget
​
Qualified voters of the Middleburgh School District will vote on the 2023 library budget on Tuesday May 9th, 2023 from 12:00 - 8:00 in the Community Room of the Middleburgh Library.
​
We have two candidates running for open seats on the library board.
​
Dan Dial
I grew up in Presque Isle Maine near the northern tip of Aroostook County, which is a farming community much like Schoharie County. Since that time I have lived in several states and spent much of my working career in sales and management and as a small business owner. I have traveled extensively and enjoy writing. I used to write a weekly column for the Roane County Reporter titled Abby's View. I have a book published and am in the process of trying to get other works published as well. I write mostly poetry and short stories but have a couple of novels I am working on. Being an avid reader, I have had a lifelong love of libraries and the wealth of knowledge they provide. They remain a safe harbor and an invaluable asset to the community.
​
Carrie Foland
Coming off 8 years as a Middleburgh Library Trustee and ready for 3 more years, I have lived most of my life in Middleburgh. I went to MCS school and am married for 52 years to Dennis Foland, who I have known since 1st grade. We have 3 sons who all live in the area. For 24 years I worked for Grand Union, most of the years as the bookkeeper. When I left Grand Union I worked for Real Property Tax Services and moved on to the County Clerk's office where I retired in 2013. I am still the Town of Fulton Assessor and plan on running for another 4 years in November. Volunteering takes up most of my time as Dennis and I are coordinators for the Joshua Project Summer Backpack Program, tax aide at the Office of the Aging during tax season, and helping where I can at St. Mark's Lutheran Church where we are members.
​
​
​
​
​
​
​
​
​