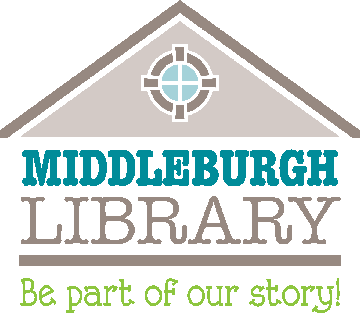 Hours of Operation:


Monday: 1:30 - 8:00
Tuesday: 10:00 - 8:00
Wednesday: 10:00 - 5:00
Thursday: 10:00 - 8:00
Friday: Closed
Saturday: 9:00 - 2:00
Sunday: Closed

February is Love Your Library Month!
Libraries are private, non-profit organizations that depend on the support of individuals, corporations, and foundations to help ensure that libraries remain free to the millions of people who visit in person or via the web each year. While government funding supports the basic operations of some of our nation's libraries, there are still many more libraries that depend on contributions from private sources. Our library here on Main Street, is supported by YOU!
How to Love Your Library:
Donate your time, money, and expertise to your library.

Nominate your library as your community, school, corporate organization's project for the year.

Buy your library a subscription to a popular magazine.

Honor a friend or relatives birthday with book for the library.

Donate a book...or a whole shelf of books.

Remember your library in your estate planning.

Write a check to your library's Foundation/Friends group.

Give to the library through your company's matching program for charitable giving.
Offer a committed helping hand to your library's staff.

Become a literacy tutor.

Shelve books or nurture plants.

Clean up after emergencies.

Present an adult program.

Read stories to children or help with class visits.

Mend materials or maintain local information or history files.
POEM
MY LIBRARY

by Varda One
It's only a room with shelves and books,but it's far more magical than it looks
It's a jet on which I soar
to lands that exist no more.
Or a key with which I find
answers to questions crowding my mind.
Building my habit of learning and growing,
asking and researching till I reach knowing.
Here, I've been a mermaid and an elf
I've even learned to be more myself.
I think that I shall never see
a place that's been more useful to me.
With encouraging kind friends with wit
Who tell me to dream big and never quit.
It's only a room with shelves and books,
but it's far more magical than it looks.
How will you show your love for your library?