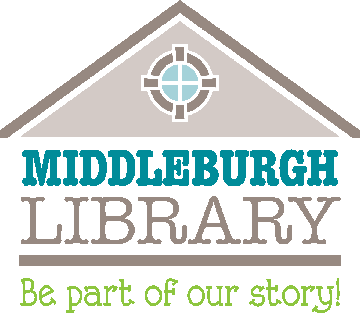 Hours of Operation:


Monday: 1:30 - 8:00
Tuesday: 10:00 - 8:00
Wednesday: 10:00 - 5:00
Thursday: 10:00 - 8:00
Friday: Closed
Saturday: 9:00 - 2:00
Sunday: Closed

"Nothing is pleasanter to me than exploring in a library"
Walter Savage Landor
Computers & Printing
Computers are available for public use whenever the library is open.
No library card is needed

30 minute use after signing in

Longer time may be available at the discretion of the Help Desk staff

Printing from the computer is .10 per page for black and white and $1.00 for color copies

Printing is free for children & young adults who need to print school assignments
Copying
A copier is available near the front entrance of the library
The copier is self service, however, if you are having a problem the staff member at the Help Desk is available to assist you.

Copies are .25 cents per page.
Faxing
Staff members are available to send your faxes.

Faxes to local numbers: $1.00 per page

Faxes to long distance numbers: $2.00 for the first page and $1.00 for subsequent pages.

Please speak to the staff at the Help Desk for international rates.
Recycling at the Library
You can recycle your paper waste by using our Green Fiber Dumpster in our auxillary parking lot. Please see the staff at the Help Desk for a key, or buy one for your own use for $1.00.
Display Cases
Do you have a collection that you would like to display at the library? We would love to show it off. Please contact the Library Director and we will set up a date and time for your collection to be displayed.
Test Proctoring
The library staff is available to proctor your distance learning test at no cost to you. Please make arrangements for test proctoring by calling the library at (518) 827-5142.