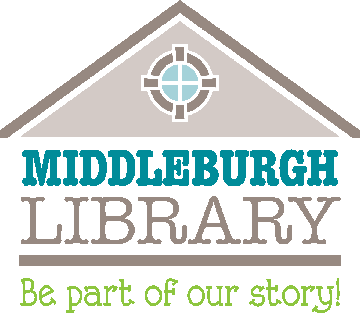 Hours of Operation:


Monday: 1:30 - 8:00
Tuesday: 10:00 - 8:00
Wednesday: 10:00 - 5:00
Thursday: 10:00 - 8:00
Friday: Closed
Saturday: 9:00 - 2:00
Sunday: Closed

Middleburgh Library Book Bundles!
Are you having trouble finding books for yourself, your children, your parents or an elderly neighbor? Does your child love trucks, bugs, or super heroes? Are you interested in finding out more about knitting, drawing, or speaking another language?
​
Let us help! Contact Rebecca at ryoung@mvls.info and let her know what you are looking for, she will research, gather and collect library material and you can pick up your book's curbside!